Growth Through Awareness
Growth is measured by the
gentleness and awareness with which
we once again pick ourselves up…
The openness with which we take the next unknown step
into the remarkable mystery of being.
— Stephen Levine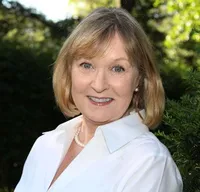 Are you struggling with a personal issue for which you desire positive change, but are uncertain about how to achieve it?
Do you find that repetitive negative patterns are interfering with your personal fulfillment and goals?
Are you overwhelmed trying to research and identify someone who can effectively assist you? It takes courage to reach out for help. A key ingredient in establishing an effective and meaningful relationship with a therapist/counsellor is your confidence in their skills and abilities.
A component of personal growth is becoming more fully aware of your desires and impediments. Sometimes we don't realize the weight of something we've been carrying until we feel the weight of its release. In a therapeutic partnership, Eileen would support you in developing awarenesses and insights to empower you to achieve your desired change and growth.
Eileen facilitates clients in:

Transforming the emotional impact of life transitions, depression, anxiety, relationship issues, bereavement, illness, and other losses;
Enhancing personal and other relationships.
Clients are individuals, couples and families from diverse referral sources including self-referral, physicians, and EAP providers.